This past week has actually been rather eventful, and not eventful either. Wednesday was my birthday and I spent the day out with friends from school. It was nice, it was chill, it was what I needed especially since a couple of them are moving away and I won't see them until graduation.
Earlier this week, or maybe last week, things blur together.. a friend of mine went to California and got me a new coffee mug. And a picture frame.. which will probably be featured in later photos… if I get to them. xD

*
What was also cool was that my friend last weekend gave me a new craft bag for my birthday. And a Monster High doll. XD We're quite a pair me and her!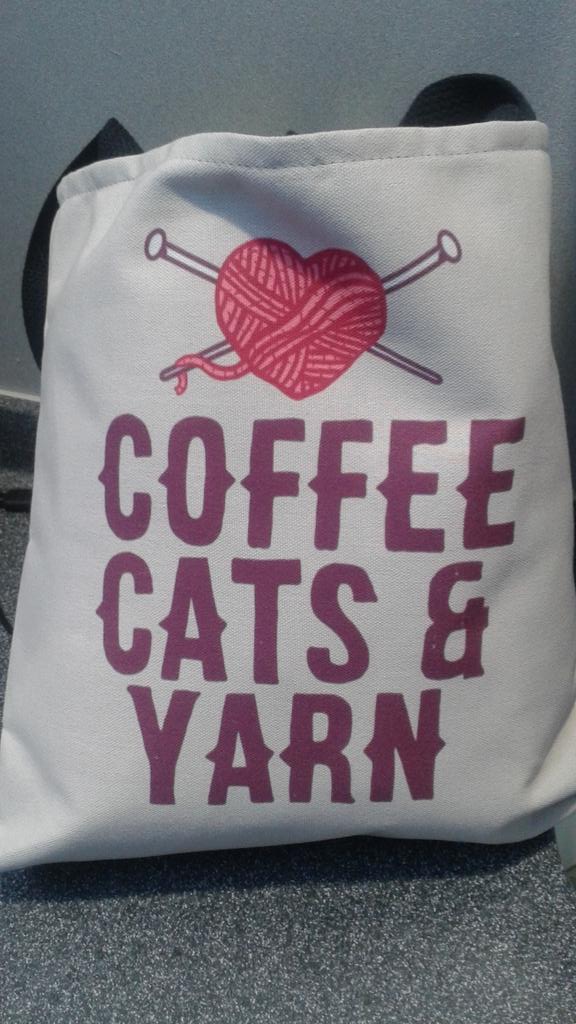 Fits me perfectly, right?
And this was the Monster High doll she got me:

*
She was also telling someone about my cat. it went something like this, "You should see her cat! She's so cute! And I dont usually like cats! But she's so playful and cute!" which had me laughing and digging through my phone for a photo of the monster.


She's such a weird monster.
Honestly, my friends know me too well. Now someone just needs to buy me yarn and/or more crochet hooks.
Beyond that, we're closing up shop at the school. And packing. I hate packing. But… my parents came over.. and the extent of my yarn stash was revealed.
2 plastic tubs.
1 laundry basket full.
1 ginomous plastic bag probably the size of one of hte tubs.
multiple huge cloth bags full.
random other balls that are found here and there.
1 medium sized space saver vacuum bag full.
Overall… a bit large. But not as bad as I originally thought. That is until I find more yarn.
After this, my mother looked at me, and proclaimed no more yarn.
To which I agreed.
Until I move that is. 😛
Anyway, these last two weeks I'm trying to finish up a couple of presents for people in my clinic. I got one of them done, she told me she wanted a fuzzy cheetah.

Not as good as I wanted it to come out, but she was happy and its fuzzy. XD
Anyway, I hope your week has gone well! Happy crafting.
*I borrowed the picture of the coffee cup and the monster high doll from google images. I was lazy and didn't have the items in front of me to go take pictures.